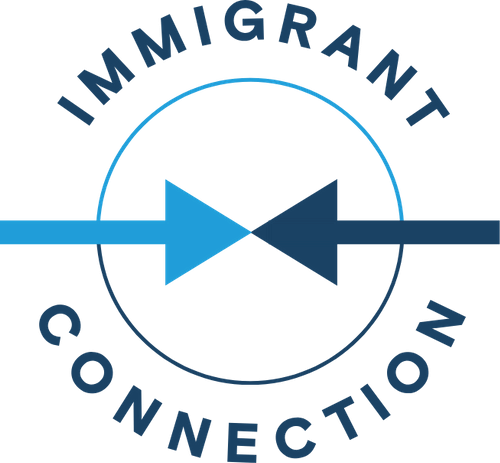 COMING SOON!
Immigrant Connection at Monterey Wesleyan is a low-cost immigrant legal services office. We are providing church-based, low-cost immigration legal services in under-resourced communities.
About
Immigrant Connection is dedicated to providing low-cost confidential legal services to individuals who are eligible to apply for immigration benefits. Our Board of Immigration Appeals (BIA) accredited representatives provide consultations on immigration questions, prepare complex immigration forms, and give honest, competent legal advice.


Accreditation
Immigrant Connection is recognized by the Board of Immigration Appeals (BIA). Attorneys and BIA Accredited Representatives are authorized to provide legal counsel to immigrants in regards to their eligibility for immigration benefits under current U.S. immigration law.
Need Advice or Assistance?
If you need advice or assistance with any of these services, or simply need help understanding what options you may have under the law, you can schedule a consultation with one of our Legal Representatives. During the consultation, we will carefully review your case and make sure you understand the benefits and risks associated with your situation, then offer you advice on how to proceed.
Immigration Legal Services Provided
General Consultations
Family-Based Petitions
Fiancé Visas
Deferred Action for Childhood Arrivals (DACA)
Deferred Action for Parental Accountability (DAPA)
Temporary Protected Status (TPS)
Adjustment of status
Consular processing
Applications for Victims of Domestic Violence (VAWA) or Crimes (U Visa)
Affidavit of Support
Work Authorization
Waiver Applications
Citizenship Certifications
Advance Parole / Travel Authorization
Naturalization / Citizenship Applications
Removal of Conditions of Residency
Green Card Renewals
Visa Renewals
Referrals
Additional Services
Immigrant Connection is recognized by the Board of Immigration Appeals (BIA). Our legal representatives are accredited and provide legal assistance to low-income families and/or individuals eligible for an immigration benefit.
Would you Partner with us
If you would like to partner with us and give to Immigrant Connection, please go to our giving tab at the top of the page. Once you are there, please make sure you select Immigrant Connection when donating through online giving.
If you would prefer to give my mail please send Check or Money Order written out to Monterey Wesleyan with Immigrant Connection written in the Memo Line.
Immigrant Connection
@ Monterey Wesleyan
330 E New Ave
Monterey TN 38574